How to play
Cinemashle is a daily movie guessing game. Frames from two movies are combined in an AI art generator to create the image clues.
Let's combine these frames from Clueless and Robocop to create a new image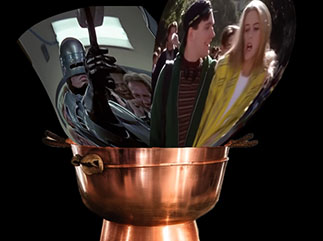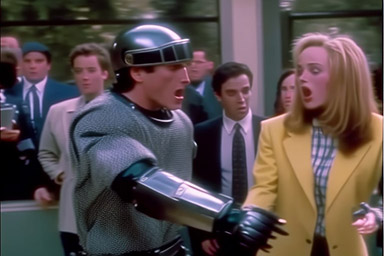 Notice the yellow jacket from Cher and the gray sci-fi outfit on the guy. He doesn't look anything like Robocop, but other image clues would feature other aspects of the movies
Sometimes the combinations merge the two scenes and sometimes they pick a characters from one scene and drop them into a background from the other.
You have 11 guesses to get both movies right
Leave one or both guess input fields empty to skip to the next clue
Correct answers will match on either side
Sequels: Most movies with sequels are considered one mega-movie in Cinemashle and the answer will be the original title. Text hints will only reference the original film. Exceptions are made for sequels with distinct characters or visual styles.
Remakes: Similar to sequels, movies with remakes will feature mashed images from any version. Text hints for remakes include information for all versions.
Javascript is required to play Cinemashle.